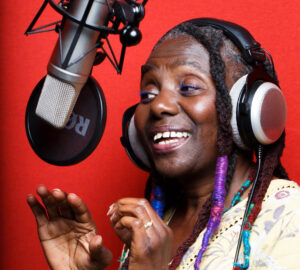 My voice has been described as "The kind of voice you could listen to for hours" .
It is engaging, smooth, velvety, rich and mellow.
I am a member of Equity and an experienced Voice Actor, Hand Model, and Actor, whose clients include HarperCollins, The Royal National Institute for Blind People, Arachne Press,
Audible, The Global Forum for Agricultural Research, Marlowe FM Radio, Vodafone, Sky, FedEx, Nespresso, Plenty and McCains, I was the face of the 2015 ITV Rugby World Cup campaign, and frequently appear on television.   
When my sons were little, I used to read to them using different voices and accents for the characters. I really enjoy listening to audiobooks – for me, it's like seeing a film which plays in my head. Narrating them is the same, what a wonderful job! Being able to watch films while I work definitely brings a smile to my face –
Reading books allows the reader to put their own choice of voices and accents to the characters. Something I noticed while listening to audiobooks was the accents and voices were already decided for the listener. I realised that the vast majority of accents were American-English with a much smaller proportion being (British) English. There were not any African-English or Caribbean-English or other world accents. Although my resting accent is RP my range includes, several African and Caribbean accents, other foreign accents, and also various English dialects.
Bringing many diverse, multicultural characters to life in my narrations is my intention. Hopefully, via using these accents I enhance the experience and increase the enjoyment listeners have with my audiobook narrations.
 I have a unique and interesting background. I was born in Kingsbury, United Kingdom and brought up in Kent. Initially I trained as a Government Food Scientist then a Chemistry and Sports Teacher and finally a club level Swimming Coach. Throughout these careers my continuous and persistent love of the creative arts and media has seen me both modelling and acting on television and radio.
My scientific and educational background lends itself to informative, knowledgeable, confident, passionate and articulate e-learning voice overs.
When I'm not busy recording I can be found weight training, in a Zumba or Yoga class, or walking among the volcanoes of Lanzarote.